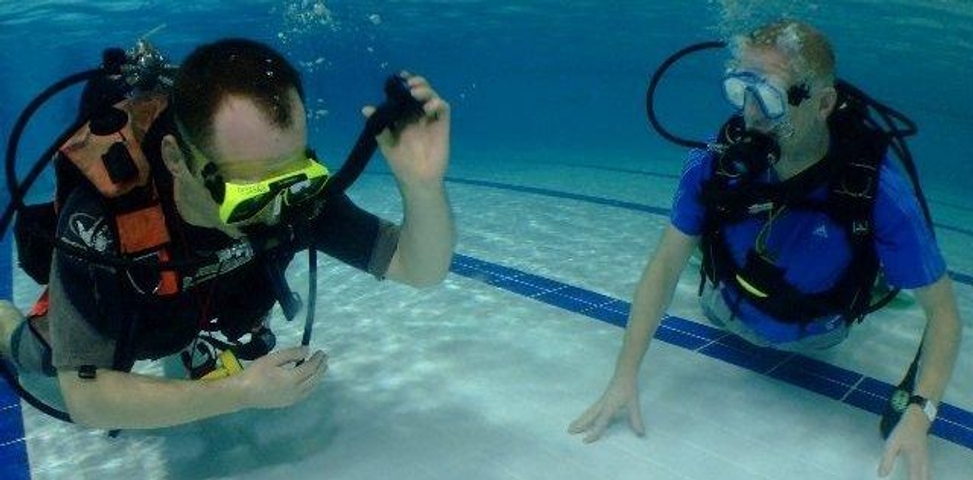 We offer internationally recognised BSAC training. This system is held in high regard because it focuses on ensuring that students are confident and competent before qualifying.
Our interest is in turning you into a diver who can dive safely, competently and confidently so you can join us on our branch expeditions and be better prepared if you go on a diving holiday. Diving skills are taught progressively so that each new experience is built upon in a logical and natural progression. Following basic training in the safety of a swimming pool or protected area, students soon complete their first open water dives to achieve Ocean Diver certification. This progression continues to Sports Diver and beyond, where open water skills and techniques are further developed and experience gained. As a BCAC branch we are under no commercial pressure to pass trainees through the system and have the luxury of being able to tailor training to your own progress.
A key advantage of Tyneside 114 is our large pool of experienced and properly qualified BSAC instructors, which gives us a high instructor to student ratio, maximising your teaching time and accelerating your progress so you will be spend less time watching others and more time practising.
We are able to offer training and coaching at all levels from beginner to first class including most skill development courses, and a number of our instructors also teach at Regional and National level. A number of instructors in our branch are also instructor trainers and so we can offer coaching to those wishing to progress their instructing skills.
Already qualified with another organisation and just want to go diving?
We welcome divers who have trained with other agencies.  On joining we run a free short course to explain how our club works and fill in any skill gaps (e.g. how BSAC decompression tables work).  You can then carry on diving up to the level of your qualification on branch dives.
Already qualified with another organisation and want to continue your training?
We have a crossover process to enable you to formally recognise your existing qualifications.  Once "crossed over" you can continue your training to the next level of BSAC Qualification.
For more information, contact our Training Officer by emailing training@tynesidebsac.co.uk.